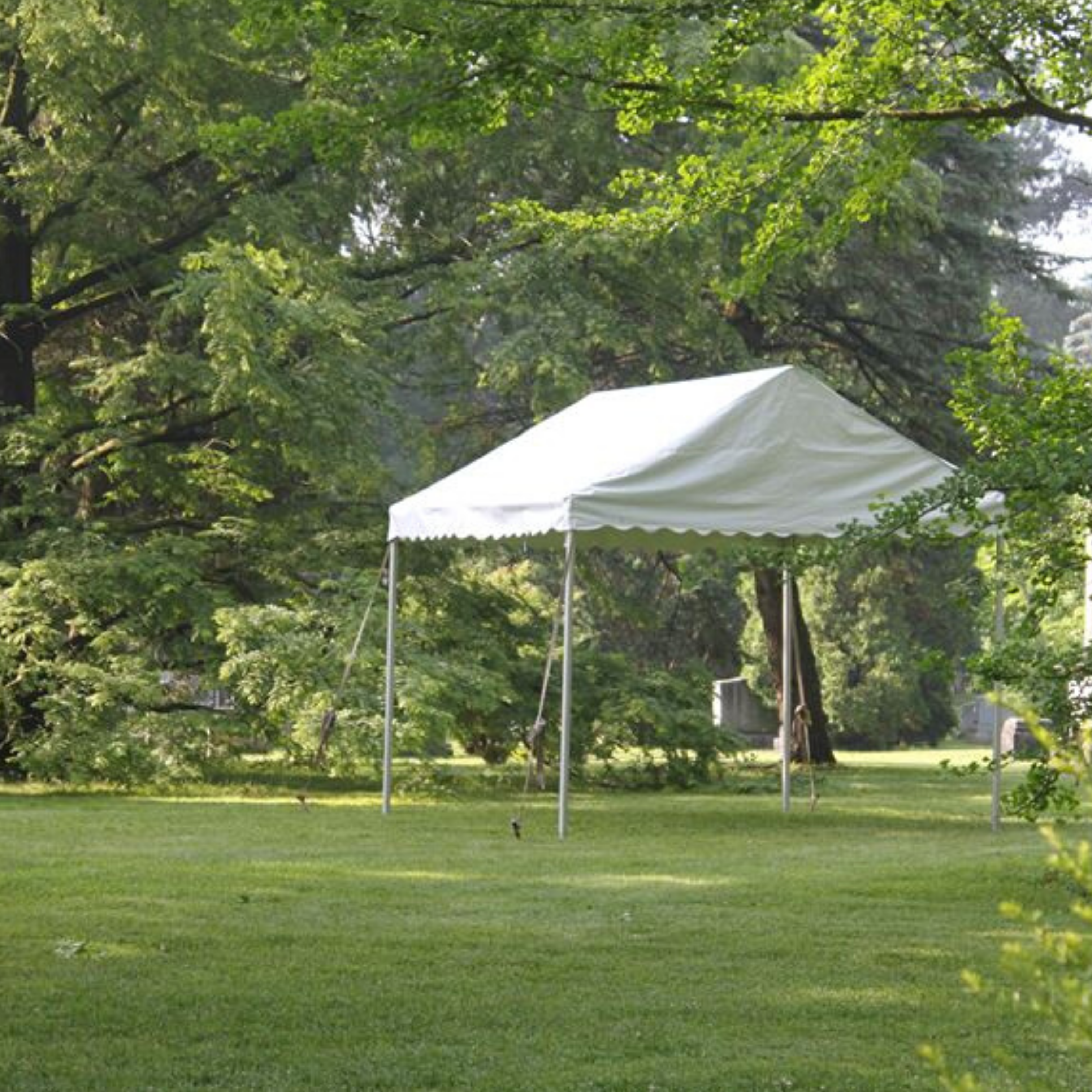 10' x 10' Tents
10′ x 10′ Tent:
When you need just a small bit of coverage, our 10 x 10 tent is the tent for you! Coverage for a food table, a registration table, vendor booth…it's a handy little tent. Walls are available.
Blue and green options may also be available.
Please note: We have several styles of 10 x 10 tents, your tent may look different than the one pictured.
Recommended seating: 8 people at 5'Rounds or 8′ x 30″ rectangular tables
10′ Walkway Tent:
We can help you create an entrance with our 10′ walkway tents. Either use it as an entry into a main tent or provide cover as people move from one building or tent to another. These tents are not ideal for seating people at tables, you will have a very long table under your tent. Walls are available for these tents.
Please note that listed capacity for guests is strictly seating organized with tables, excluding space that may be needed for addition products such as dancefloor, staging, food tables etc.
Estimated capacity (for seating):
10 x 10  8 guests
10 x 20  16 guests
10 x 30  24 guests
10 x 40  32 guests