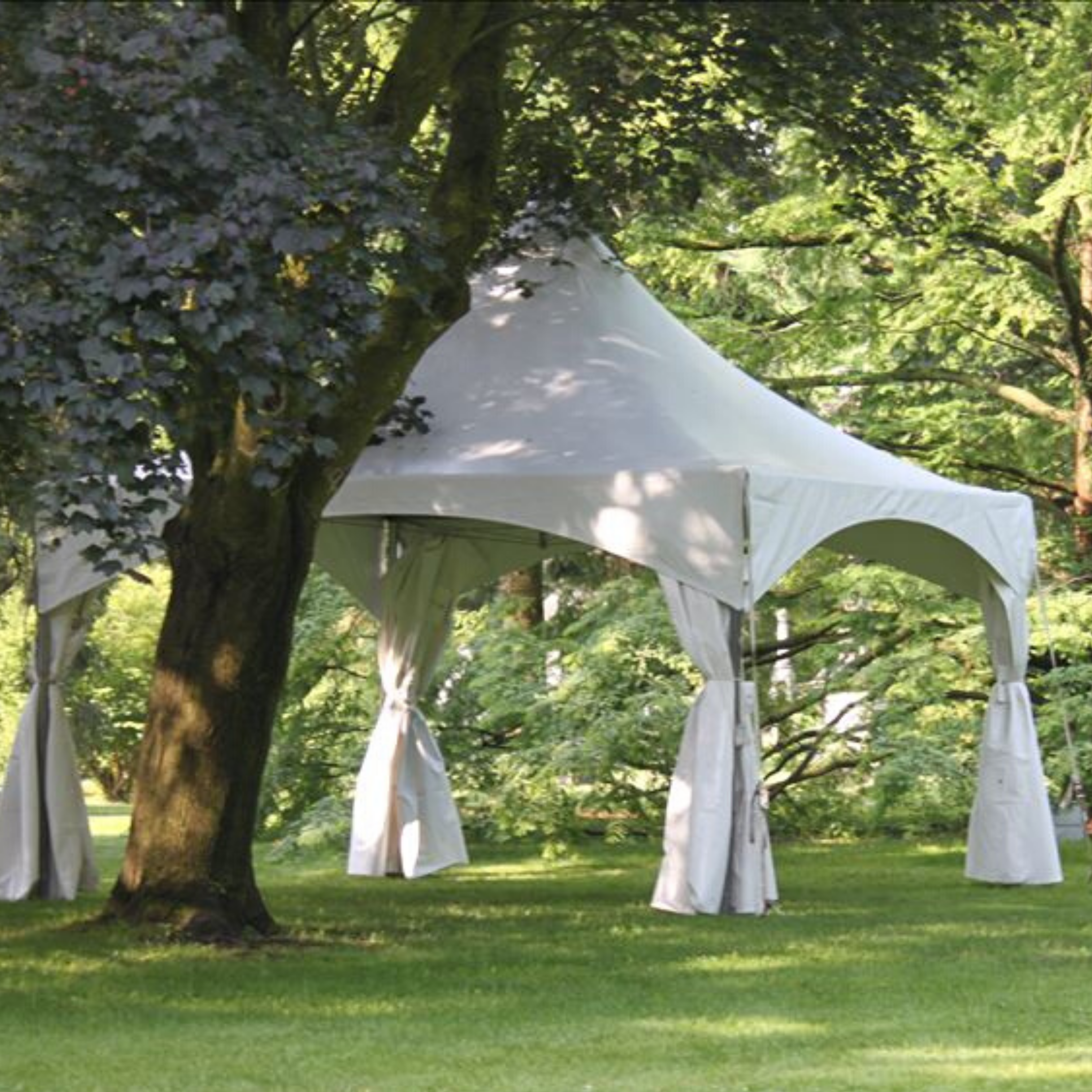 15 x 15 & 20 x 20 Frame Tents
When you need a small tent, one of our 15′ or 20′ tents can be a great choice.
These tents can provide coverage for smaller events…picnics, birthday parties, etc.
Do you have one of our larger tents but need somewhere for your caterer to work? These tents are commonly used with our larger tents.
Walls are available for these tents. Coloured tents may be available as well.
Please remember cooking is prohibited under our tents.
Please note that listed capacity for guests is strictly seating organized with tables, excluding space that may be needed for addition products such as dancefloor, staging, food tables etc.
Recommended Capacity:
15′ x 15′: 16-28 people
20′ x 20′: 32 people