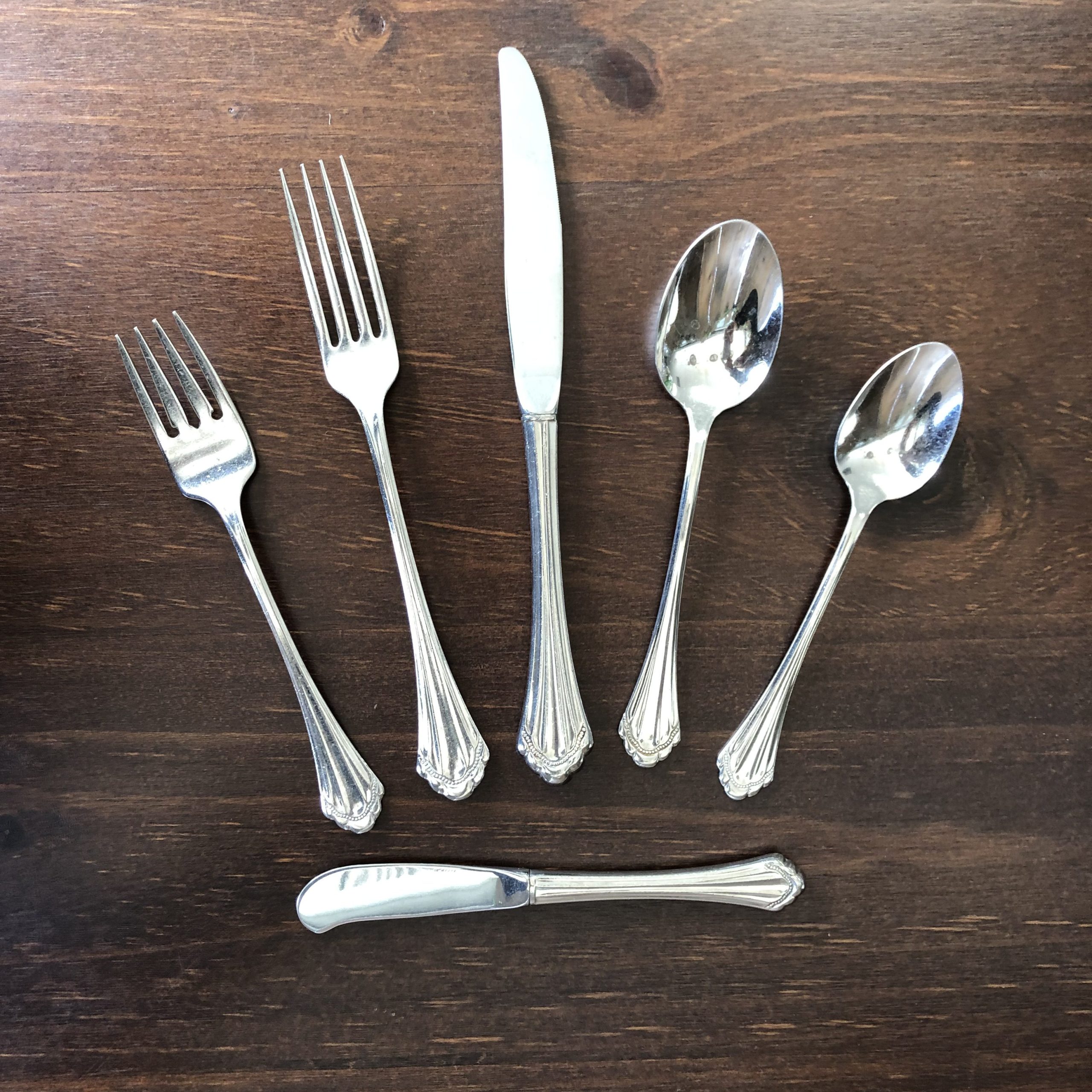 Polished Stainless Cutlery
An attractive choice of flatware when you want something just a little nicer. Good sized pieces with a fan design on the handle.
Available pieces include: Dinner Knife, Dinner Fork, Teaspoon, Dessert/Salad Fork, Soup/Dessert Spoon, and Butter Knife.
Meat forks and serving spoons to compliment our polished cutlery. Serving spoons are available either with holes or without.