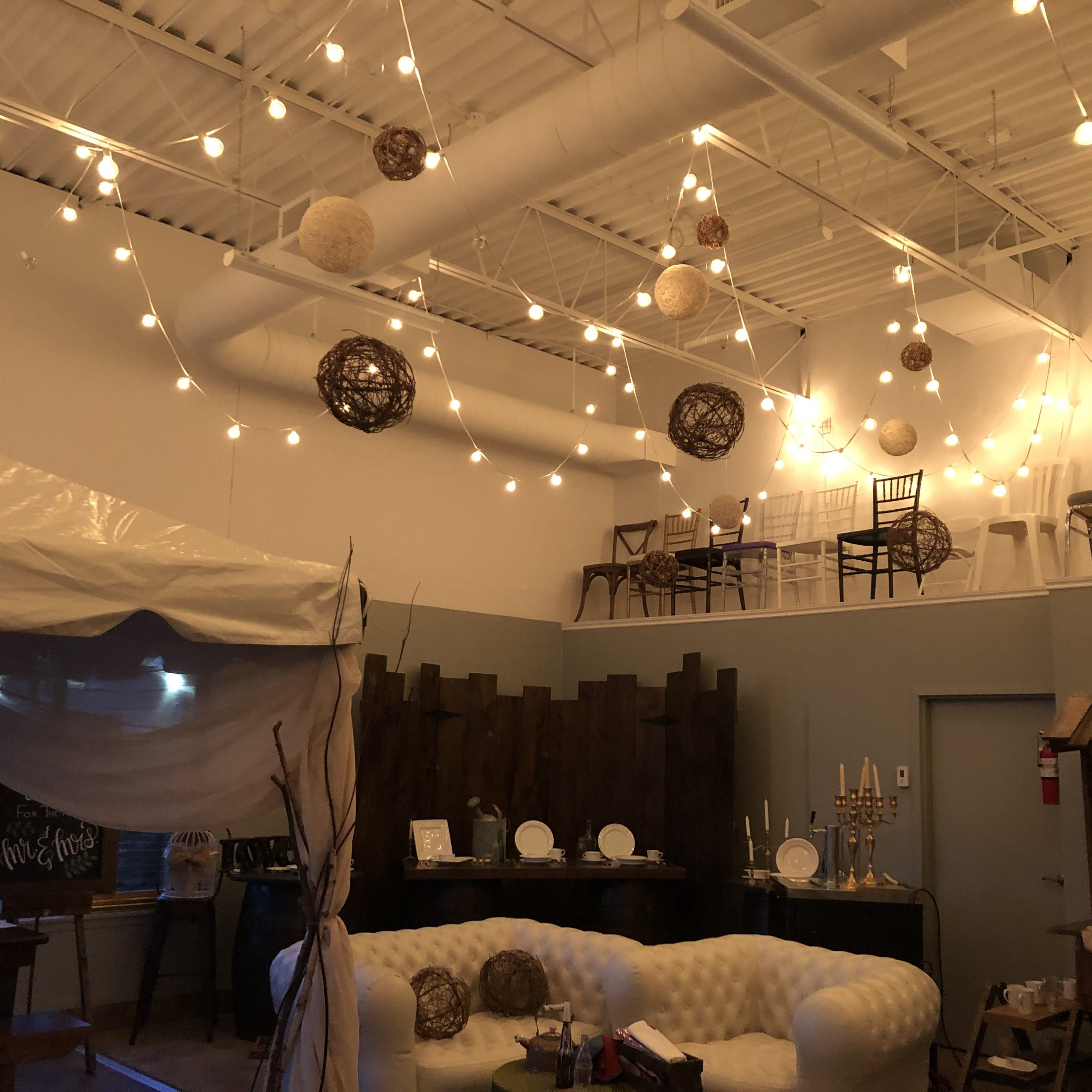 Streamer/Cafe String Lights & Other Lighting
Our streamer lights are our most popular lights, but did you know we offer several other options…
Streamer/Cafe Lights: Approximately 100ft of white cord/with 100 clear bulbs. The warm white glow given off by these lights is perfect for your wedding or backyard party. A perfect compliment to our Stillwater tents!
Mini Lights: The classic clear LED mini lights! Each strand will be 70 bulbs on approximately 21′ of green cord. Also available–Approximately 100 clear bulbs on a 23′ white cord.
Chandelier: Add sparkle and elegance to your wedding tent with our chandelier. The pewter finish will compliment any decor.
Cluster Light: This white floor light is approximately 7′ tall. Four white globes will cast an attractive glow as they light a path or create a focal point.
Black Lamp Post: Create an atmosphere with our black lamp posts. These posts are approximately 8′ tall, with a weighted base for stability.
White Globe Lights: An attractive way to add some light to your yard. 8 white globes on a white cord, string them along your fence for a soft glow.
Wobble Light: Weighted on the bottom, these will electric lights will right themselves if someone bumps into them. 400 watts will light your work or parking area!