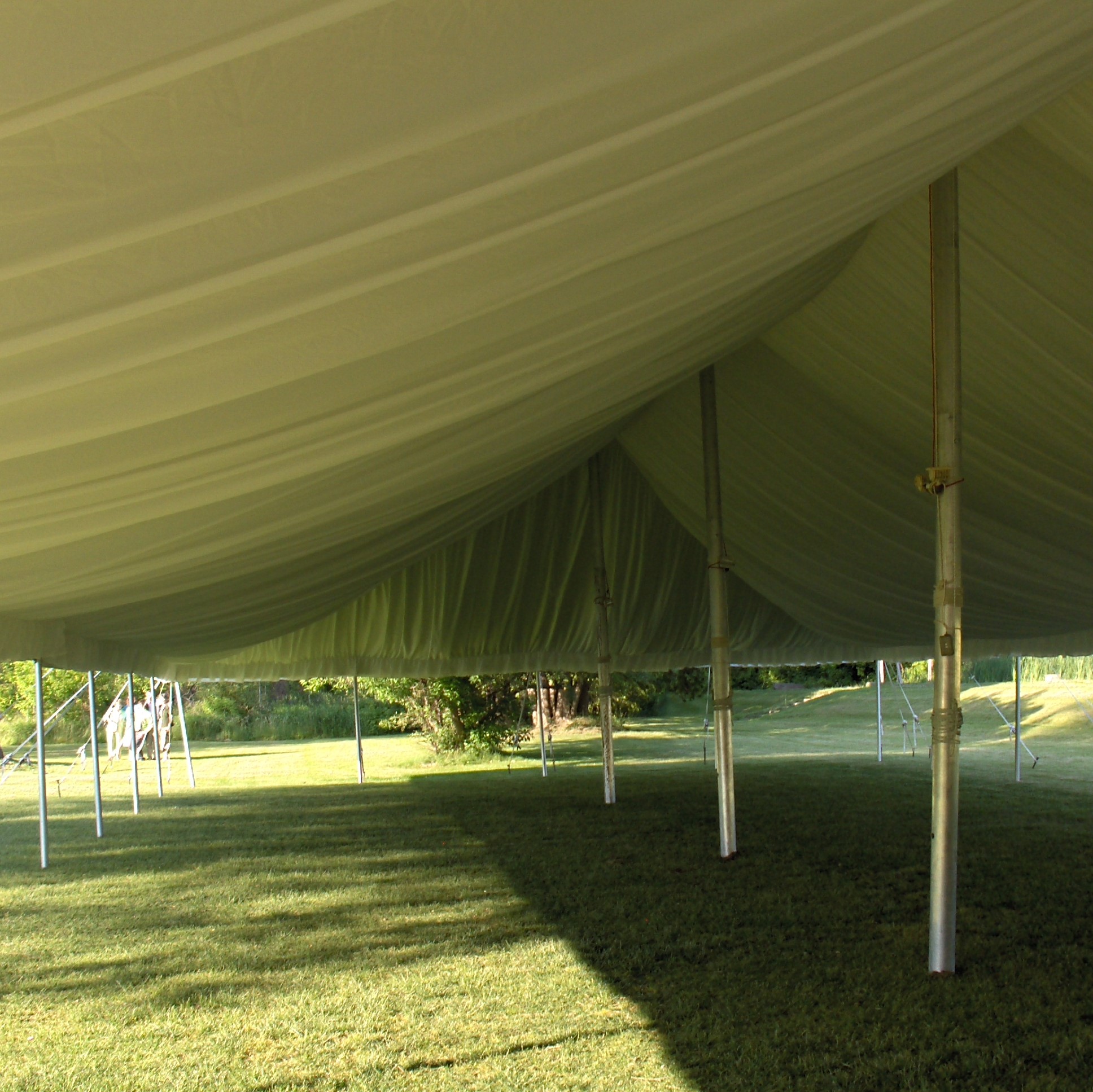 Tent Liners & Pole Drapes
Add a special touch to your tent with a liner or pole drape!
We have tent liners for use in our 40′ push pole tents and 60′ push pole tents.
Pole drapes are available to dress up the sidepoles of your tents.
Centerpole drape is available for our push pole tents.
Category:
ACCESSORIES FOR YOUR TENTS