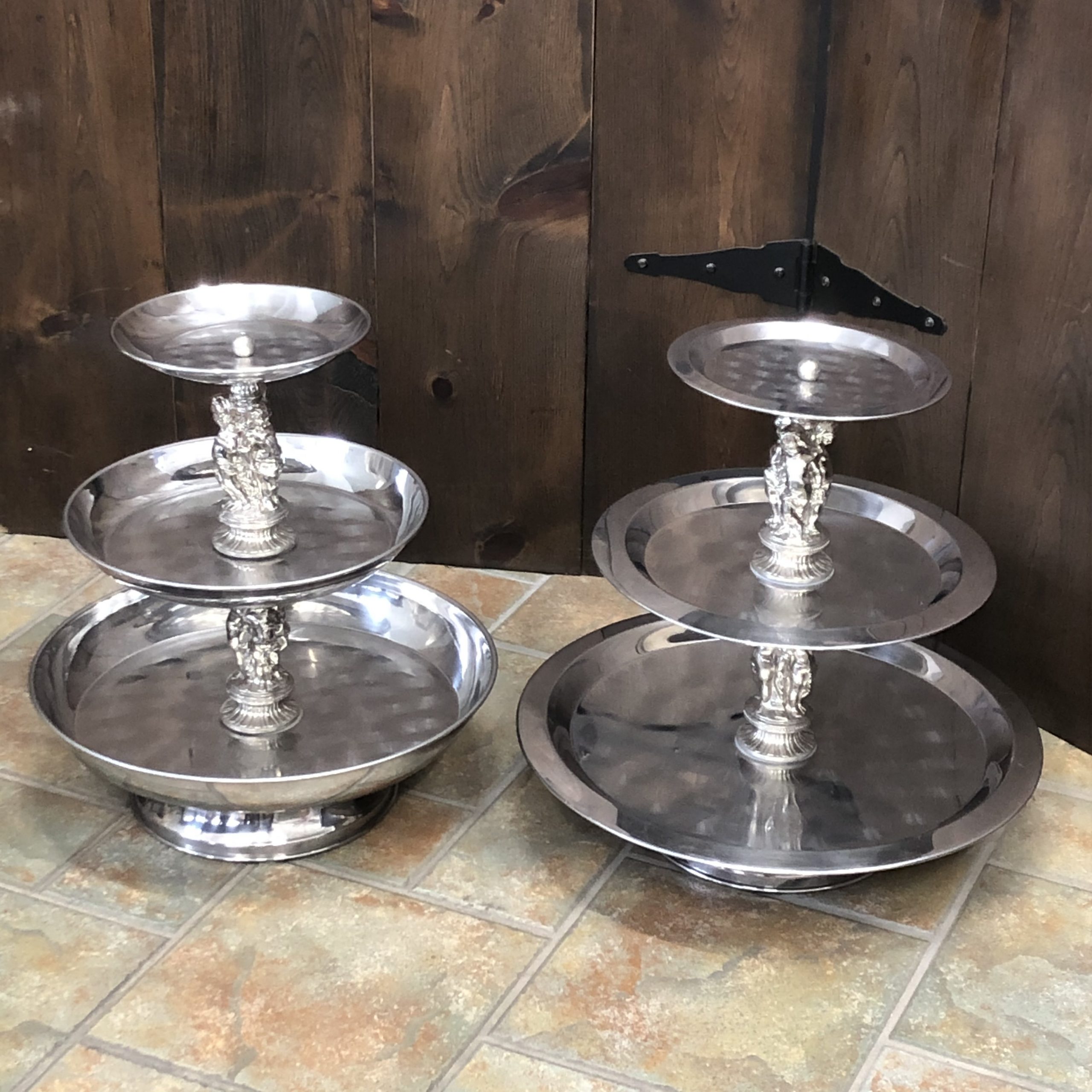 Tiered Trays
Entice your guests with our tiered serving trays.
Our large tiered trays: You'll notice two styles–the shallow tray has a lower lip, perfect for squares and smaller nibbles. The deep tray features more "bowl" like trays and works well for larger items (ex. fruit or sandwiches).
Small stainless tier tray: Our small stainless tiered tray is perfect when you need just a small accent to your table. With three tiers approximately 12.5″, 8.5″, 6.5″ it will showcase a small selection of sandwiches or sweets quite well. *Limited quantity item.
Small glass tier tray: The perfect centrepiece for high tea at your next bridal shower or baby shower!
Small tongs also available for serving (additional).
Sub-Category:
Catering Supplies