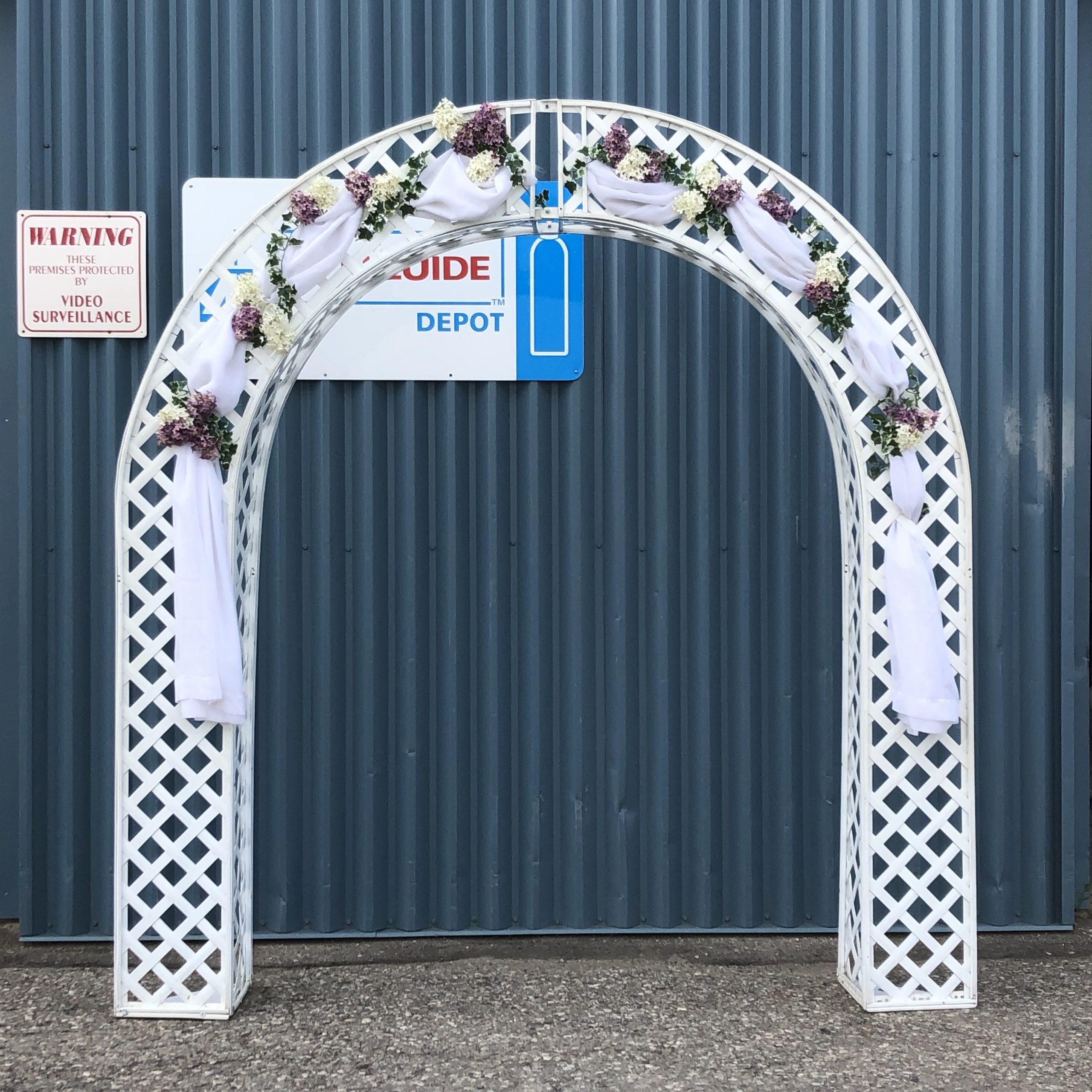 Wedding Arches
Lattice Arch: This 5′ wedding arch compliments other items in our decorative lattice line. Our flower stand and room divider can help you create a beautiful display. This arch is available decorated for an additional cost.
White Wooden Arch: Our customers love this arch for it's simplicity. Decorate it if you wish or leave it as is, it is a beautiful garden feature. Three pieces come apart for travel if you are picking up and returning yourself.
Ivy Covered Iron Arch: Add a touch of green with our ivy covered wedding arch. Some of our couples have added their own flowers or lights to this arch to personalize it. This arch will come apart into three pieces for travel.
Rustic Wooden Arch: This piece features a small roof attached to the arch. (Don't worry if you are transporting this arch yourself, it easily dismantles to three pieces.) This arch coordinates well with other items in our rustic line (easel, backdrop, ice tub)
White Iron Arch: This arch will come apart in three pieces to allow for easy installation. Rent it as is and decorate as you wish or let us save you the hassle of decorating when you rent our decorated iron wedding arch (additional cost).