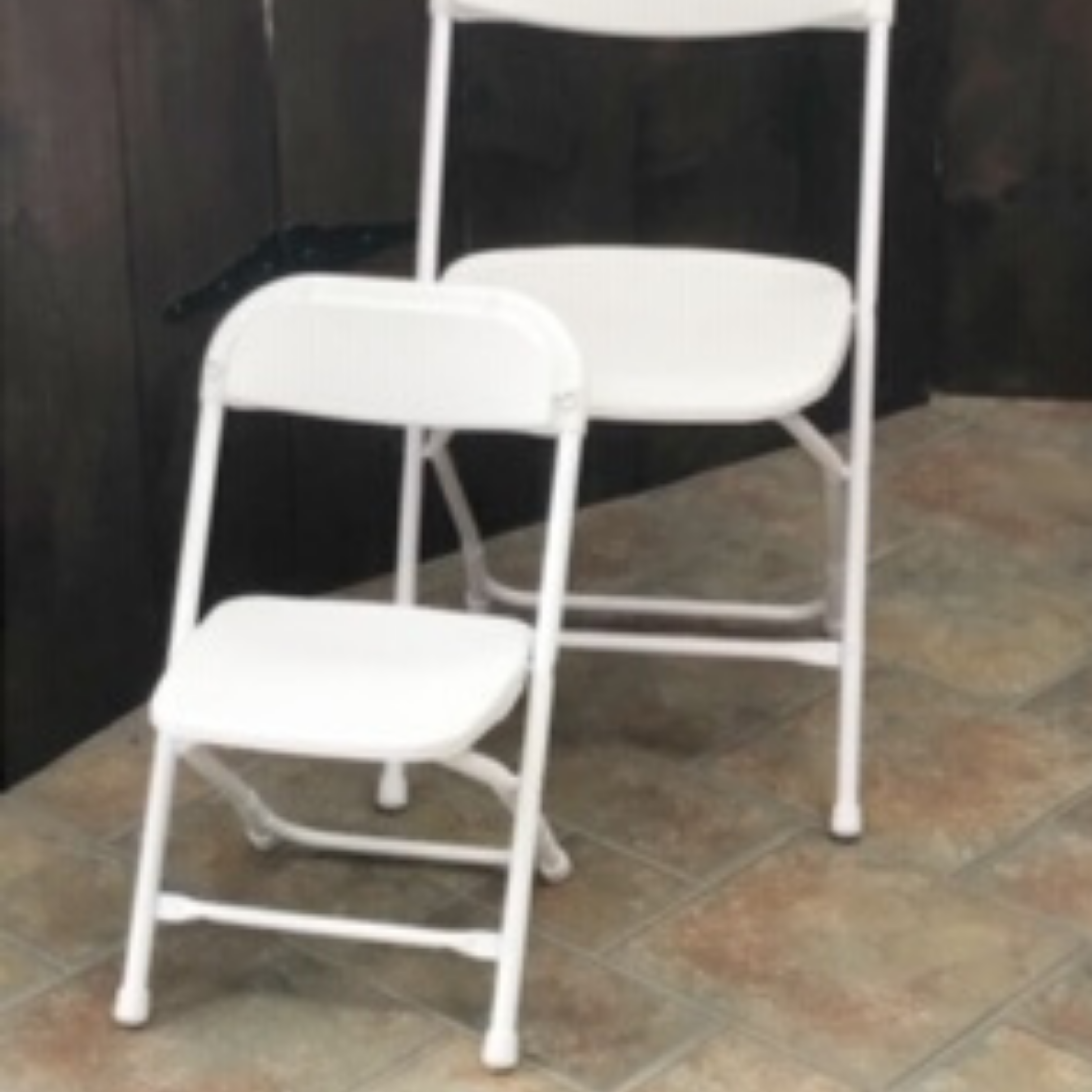 Children's Chairs & Seating
We offer three choices when it comes to seating the smallest of guests.
Kids white folding chair: Metal frame with a plastic seat and back, this is a miniature version of our customer favourite! Perfect for birthday parties or a special kids table, these are daycare or preschool sized. They match up nicely with our 30″ round tables at the 15″ height.
Booster Seat: Make your young guests feel special with this plastic, portable seat that boosts them up to the table.
High Chair: If you're having a pint sized guest, why not raise them up to table height with our high chair. Solid wooden frame, with a seat belt, this will fit under a standard height table. This chair pulls right up to the table, and does not include a tray.